Company Secretary – Virtual Workshop Webinar 2022
THE COMPANY SECRETARY AS A GOVERNANCE CATALYST: PRINCIPLES AND PRACTICES – A 3 MODULE PROGRAM
Duration: One-and-a-half-day workshop delivered virtually.
Overview: This program will focus on the principles and best practices of effective governance for organizations operating in the Caribbean Region. The workshop will begin with a module focused on discussing the emerging role of the Company Secretary as a governance professional. Module 2 will focus the role of the Company Secretary in all aspects of Meeting Management, providing tools and templates to assist with more effective outcomes. The final module will provide key insights into the emerging practices for more effective recording of minutes to ensure the organization has an appropriate record of its decisions and decision processes. Throughout the workshop series we will examine board/management relations and the key emerging role of the Company Secretary in securing effective relations through information management.
Questions and informal discussion will be encouraged throughout the session to address specific concerns that are raised
Objectives
Provide participants with a clear understanding of the emerging role of the Company Secretary in securing more effective organizational governance
Articulate the 5 key principles of effective governance and how the CS supports them within their organization
Provide guidance and best practice on agenda and meeting management
Discuss effective minute taking – what to leave in and take out – and ensuring accurate and complete minutes
Provide an opportunity for participants to raise and address specific concerns.
Date: September 27 full day from 9:00-4:00 (UTC-4) and September 28 from 9:00-noon (UTC-4)
Workshop Fee
EC$2,400.00
You may register here
Facilitator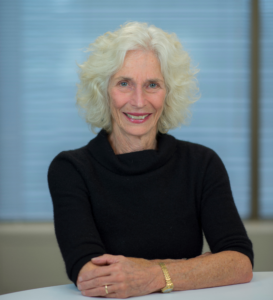 Ms Janis A Riven, BCL, LLB, MBA, FCG, Acc. Dir
Ms Riven, based in Montreal, has an established consulting practice on governance and compliance matters with clients encompassing publicly listed and closely held companies, as well as various types of not-for-profits, and is currently Adjunct Professor at the John Molson School of Business, Concordia University, where she teaches Corporate Governance. She is a well-known speaker both in Canada and abroad at conferences on corporate governance and has acted as a facilitator for boards and board committees of several different organizations seeking to improve their governance effectiveness.
Ms Riven was formerly Vice President, Compliance and Secretary for the Canadian and global operations of RBC Insurance. She is a member of the Quebec Bar and a Fellow of The Chartered Governance Institute of Canada, of which she is a Past President. A seasoned board member, Janis currently serves on the boards of Elixir Technologies, a fintech company, and the Quebec Council of CGIC.