CPD Webinar Series – Conflict Resolution in the Boardroom

ECSE-PBC Governance CPD Webinar Series
Conflict Resolution in the Boardroom
Summary/Purpose: The word 'Conflict' often conjures up negative visions of antipathy, arguments and fighting, and so we regard it with fear, something to be avoided. However, if conflict is managed in the right way, it can be a source of enlightenment and creativity, a chance to consider alternative and innovative approaches to problem solving. This session is designed to identify some of the common sources of conflict in the boardroom, why they occur and what can be done to ensure healthy conflicts that upgrades the vibrancy and diversity of the board's thought leadership and accompanying debates. This in turn will lead to comprehensive, high-quality decision making that can take an organization forward with confidence.
Content: The session focuses on why conflict is all around us and how we can reframe our approach to conflict as a powerful tool in the boardroom. We examine the mindset and ground rules to promote healthy debate and examine the key roles of the board secretary and the Chair in creating the culture, environment, and systems to facilitate and resolve board conflicts. This includes analysis of the conflict resolution strategies that can be used to create a unified and high performing board that supports every decision made. Although the board acts as a collective, the personal attributes of each individual director are an important ingredient to its ultimate success. We identify and consider personal skills, conduct and attributes required to contribute to the strength of the board, particularly from an EQ perspective.
Outcomes and Benefits: Participants will walk away with a different perspective around conflict in the boardroom, able to reframe it in a way that considers the potential benefits of a well-managed conflict. They will be clear on the personal attributes required to manage and resolve conflict, for the chair, secretary, and individual directors, and go back to their boards with some clear strategies to resolve conflicts and promote healthy debate.
Who Will Benefit by Attending: Corporate and board secretaries, board and Committee Chairs, individual directors, boards (as a collective), and any senior management team member or governance professional that interacts with the governance function and/or the board in their organization.
Registration: The webinar will be delivered on Wednesday March 8, 2022 at 9AM to 10:30AM (UTC-4). To register click here
Your Facilitator: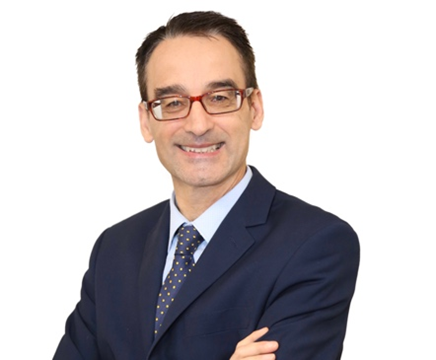 Bio: Paul has 25 years of corporate secretarial, corporate governance and regulatory experience both in house and as a professional services consultant in the United Kingdom, Canada, Caribbean and the Middle East. He has worked for KPMG LLP and PwC in leadership roles and served in senior in-house roles for several listed financial services companies. He has also provided governance services to Mid-Cap and Large-Cap companies in Europe, North and South America and the Caribbean region. Paul has worked extensively with a diverse range of boards and senior management teams on governance matters. His most recent corporate assignment was as Head of Corporate Governance at First Abu Dhabi Bank, the largest bank in the Gulf region, where he developed the Bank's corporate governance framework, advised the Board and executive management on the new UAE Corporate Governance Regulations, refined the Bank's management committee, and developed its international governance structure across twenty jurisdictions globally.
A certified life coach, group coach and certified emotional intelligence (EQ-i) assessor and practitioner, Paul founded Perfect Balance Consulting in 2021 (www.perfectbalanceconsulting.ca), providing governance solutions to small/mid-Cap organizations, group training across a variety of business solutions, and one-to-one executive coaching to mid-senior level professionals with a focus on leadership and EQ. What drives Paul is the desire to influence people to develop new ways of thinking; not just become leaders; but leaders with empathy and compassion, who will always seek to do the right thing, even when no one is watching. EQ is a critical skill in the modern workplace, and mastering EQ is an essential requirement for professionals to support their personal brand and reputation to propel them to success.
Paul's highly regarded book 'EQ for the Governance Professional,' explores the vast range of soft skills required of a successful governance practitioner. Paul is a Fellow of the Chartered Governance Institute of Canada (CGIC) and holds an LLB from Middlesex University (UK) and a Postgraduate Diploma in Legal Practice from Leicester De Montfort University (UK). Paul's book can be found here.