ECSE-PBC Governance CPD Webinar Series
Effective Meeting Management
Summary/Purpose: The vast majority of decisions are made in the context of a meeting – people getting together to accomplish an objective. This webinar will explore the key components of and useful tools for ensuring meetings can be both effective and efficient. From creating an agenda to reaching decisions, we will discuss emerging practices (especially in the virtual world) to provide participants with the tools needed to have a successful meeting.
Content: The session will consider the overriding purpose of holding meetings, and the roles and responsibilities designated to the key players, in particular the Chair, Secretary and meeting members. The key components of a successful meeting are explored, including the importance of the agenda in driving an effective meeting, the need for materials that support the directors' duties, and ensuring the logistics are in place. This includes the tasks before, during and after the meeting in support of a successful meeting. The new 'normal' of virtual meetings is also considered and we look at good practices in conducting virtual board meetings.
Outcomes and Benefits: The bulk of the board's work is through the medium of meetings. Participants will have the tools and strategies they can take back to their board meetings to ensure that they are run successfully, by making sure that the board is using its valuable time on the right areas and has the proper forum and materials to facilitate effective decision making, including in a virtual format.
Who Will Benefit by Attending: Board and Committee Chairs, Individual directors, boards (as a collective), corporate secretaries and any senior management team member or governance professional that interacts with their Board.
Accreditation: This webinar has been reviewed for quality and accredited by the Chartered Governance Institute of Canada for CPD purposes (add footnote to disclaimer below)
Registration: The webinar will be delivered on Wednesday October 27 at 12PM (UTC-4) . To register click here.
Your Facilitator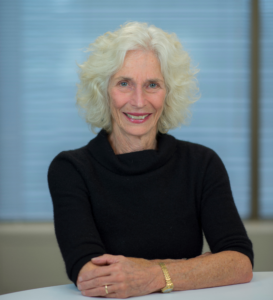 Ms. Riven, based in Montreal, has an established consulting practice on governance and compliance matters with clients encompassing publicly listed and closely held companies, as well as various types of not-for-profits, and is currently Adjunct Professor at the John Molson School of Business, Concordia University, where she teaches Corporate Governance. She is a well known speaker both in Canada and abroad at conferences on corporate governance, and has acted as a facilitator for boards and board committees of a number of different organizations seeking to improve their governance effectiveness. As well, she is an experienced board member, having participated on dozens of boards.
Ms. Riven was formerly Vice President, Compliance and Secretary for the Canadian and global operations of RBC Insurance. She is a member of the Quebec Bar, a Fellow of the ICSA, and currently serves on the boards of the Chartered Governance Institute of Canada(CGIC) Quebec, and ELIXIR Inc. a private fintech company.

1CGIC makes no representation or warranty, express or implied, as to the accuracy or completeness of this resource and neither CGIC nor any of its officers, directors, employees, or agents will have any liability whatsoever towards the user or any other person, resulting from the use of the resource. The user agrees to assume all risks associated with its use of the resource. CGIC shall have no duty to correct the resource or notify users of any error or omission in said resource