ECSE-PBC Governance CPD Webinar Series
Board Dynamics: A Key to Effective Oversight
Summary/Purpose: Helping boards understand how the right board dynamics can have a significant impact on their ability to perform effective oversight over management performance, and what they can do to contribute to creating the right systems, processes and behaviours.
Content: The session will identify where things can go wrong (looking at the role of the board in several corporate scandals), and what we can do to put it right. The solutions will be in the form of board composition and processes, and a study of behaviours and how crucial they are to success or failure as a board. We look at this relative to the critical strategic function of the Board Chair, board composition and processes, and dealing with underperforming directors. We will consider how we can guide a new Non-Executive Director to cultivate the right mindset to easily fit into the existing board structure and dynamics. A comparison of the attributes of an effective board versus an ineffective board will help any governance professional identify and think about some of the warning signs present on their own board.
Outcomes and Benefits: Participants will have the tools and strategies that will create a culture of excellence in the boardroom. They will be alert to signs of dysfunction within the Board, and have strategies for improving the quality of debate, resolving conflicts and how to address the problem of underperforming directors. They will appreciate the importance of a strong Chair, and those directors that are current or aspiring chairs will benefit from a number of tools and ideas to develop as a Chair. They will understand how the right processes and behaviours can support healthy board dynamics.
Who Will Benefit by Attending: Board and Committee Chairs, Individual directors, boards (as a collective), corporate secretaries and any senior management team member or governance professional that interacts with their Board.
Accreditation: This webinar has been reviewed for quality and accredited by the Chartered Governance Institute of Canada1 for CPD purposes.

Registration: The webinar will be delivered on Wednesday October 6 at 12PM ET. To register click here.
Your Facilitator: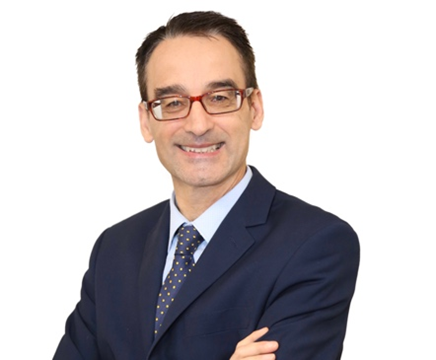 Paul has 25 years of corporate secretarial, corporate governance and regulatory experience both in house and as a professional services consultant in the United Kingdom, Canada, Caribbean and the Middle East. He has worked for KPMG LLP and PwC in leadership roles and served in senior in-house roles for several listed financial services companies. He has also provided governance services to Mid-Cap and Large-Cap companies in Europe, North and South America and the Caribbean region. Paul has worked extensively with a diverse range of boards and senior management teams on governance matters.
Paul recently completed a two-year assignment as Head of Corporate Governance at First Abu Dhabi Bank, the largest bank in the Gulf region, where he developed the Bank's corporate governance framework, advising the Board and executive management on the practical implications of the new UAE Corporate Governance Regulations. He also refined the Bank's management committee structure and its international governance structure across twenty jurisdictions globally.

A certified life coach, group coach and emotional intelligence (EQ) practitioner, Paul has recently founded Perfect Balance Consulting (www.perfectbalanceconsulting.ca), providing governance solutions to small/mid-Cap organizations, group training across a variety of business solutions, and one to one executive coaching to mid-senior level professionals with a focus on leadership and EQ. Paul is a Fellow of the Chartered Governance Institute of Canada (CGIC) and holds an LLB from Middlesex University (UK) and a Postgraduate Diploma in Legal Practice from Leicester De Montfort University (UK).

1CGIC makes no representation or warranty, express or implied, as to the accuracy or completeness of this resource and neither CGIC nor any of its officers, directors, employees, or agents will have any liability whatsoever towards the user or any other person, resulting from the use of the resource. The user agrees to assume all risks associated with its use of the resource. CGIC shall have no duty to correct the resource or notify users of any error or omission in said resource