ECSE-PBC Governance CPD Webinar Series
Collective Efficacy: Towards High Board Performance
Summary/Purpose: Increase board decision-making quality and impact of boards beyond the boardroom.
Content: Explore the dynamic world within which boards and companies operate, the challenging craft of board work, and an alternative approach to governance, the strategic governance framework, to assist boards become more effective and exert influence beyond the boardroom.
Benefits: Gain practical insights into the real-world challenges boards must deal with and the hurdles to be overcome. Learn about an actionable framework for more effective board contributions. A highly interactive and practically oriented session with plenty of time to address participant's questions.
Who should attend: Board chairs, company directors, company secretaries, and chief executives.
Registration: The webinar will be delivered on Wednesday December 8th at 12PM (UTC -4). To register click here.
Your Facilitator: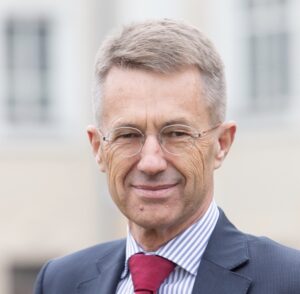 Speaker: Dr. Peter Crow is a respected authority on governance and the craft of board work with an extensive international record advising and educating boards. He is also an experienced company director and chairman. His contributions have proved influential to the fortunes of a wide range of enterprises, across five continents.
Dr. Crow holds a doctorate in corporate governance and strategy, chartered membership of the Institute of Directors and memberships of several international institutions including the International Corporate Governance Network and the Global Peter Drucker Society.